First details emerge of the official digital adaption of AGOT!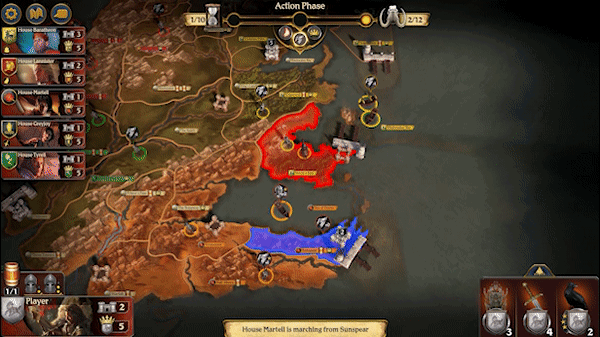 Looks like we get the base game, plus the vassal system. So it doesn't include full MoD, and neither of the small expansions, but those will hopefully be added after release in due time.
- Q3 2020 release on Steam.
- 6 base game houses.
- BUT includes vassal system to replace the horrible neutral force token system from the base game.
- You can play vs AI.
- Online leaderboards and ELO ranking system.
- Beautiful 3D map.
etc.
Steam:
Beta test is also live. More details here:
https://bit.ly/30UP124
More images/GIF: